National Day for Truth & Reconciliation- September 30th
Actions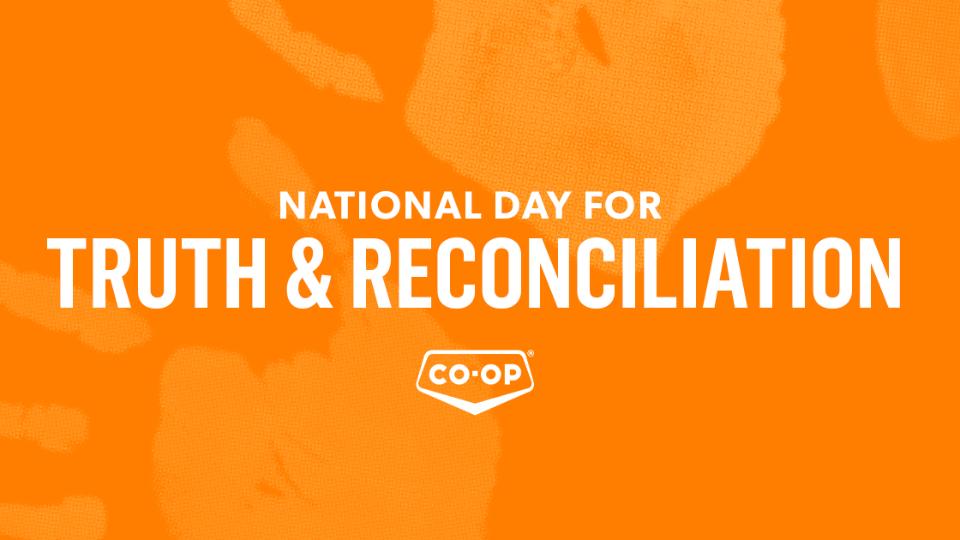 National Day for Truth & Reconciliation- September 30th
September 24, 2021
New Horizon Co-op will be observing September 30th, the National Day for Truth and Reconciliation, as a statutory holiday for our organization.⁠
⁠
We make this decision as a step forward in our commitment toward reconciliation with Indigenous Peoples in our country. ⁠
⁠
⁠
While our locations will be open, we will operate on holiday hours in order for our Team to have the time to reflect and pause, and create a space where we can acknowledge the history of residential schools and the path forward to reconciliation. We encourage all our Team Members to observe this day in a way that will further their individual journey towards understanding Truth and Reconciliation, whether it be by attending a local event or taking time to further their knowledge with educational resources.
⁠
⁠
To further acknowledge this day, we have provided all Team Members with an orange shirt to wear, which have been sourced from an Indigenous business and designed by Indigenous artists. As well as 3% of our food store sales on September 30th will be donated to Grande Prairie Friendship Centre's Traditional Healing Garden Project. ⁠
⁠
⁠
We respectfully acknowledge that New Horizon Co-op is situated on Treaty 8 territory, traditional lands of First Nations and Métis people.