Grande Cache Food Store Renovation
Actions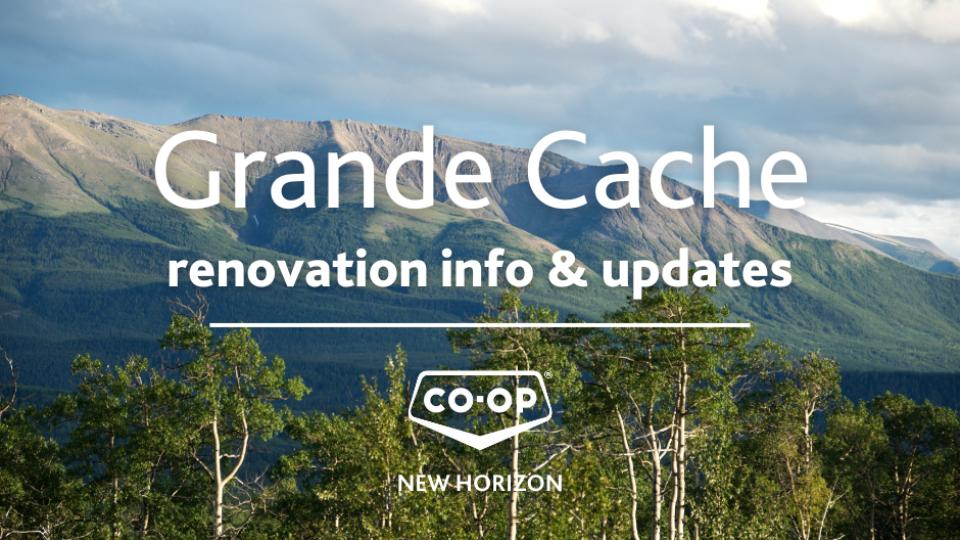 Grande Cache Food Store Renovation
January 5, 2023
Check out this article for updates and the latest information about our Grande Cache Food Store renovation.
January 6, 2023
The heat is officially up and running! The last two furnaces are currently being installed on our roof, to be finished by the end of today.
January 5, 2023
We're on the homestretch! Our renovations are estimated to be complete 6 weeks from today. (Fingers crossed for no more delays). We finally have warehouse space back, our NEW chicken program is up and running in the Deli and our Bakery is back to being fully operational so you can finally get your morning donuts again!
The walk-in meat freezer and permanent cutting room are the current focus. The cutting room is estimated to be complete in 2-3 weeks, while the freezer will likely take closer to a month to finish. Besides having reduced freezer space for meat, this shouldn't affect our customers as our meat team works in the temporary cutting room.
As we're writing this, we have 4 new roof top furnaces on our roof, with 2 of them slated to be installed by the end of today. That means by this time tomorrow, our heat will be back up and running at full speed!
As always, thank you to the community of Grande Cache for your patience and understanding as we complete these renovations to serve the community better. We can't wait to see the modernization of the food store complete.
-----
December 22, 2022
From our General Manager:
I want to apologize to all the Team and the customers of our Grande Cache Food Store. The lack of heat during this extreme weather is not acceptable. We recognize that on all levels.
After the last cold snap, the contractor brought in an additional (3rd) temporary roof top unit with a 4th unit as a backup. To everyone's disbelief the 3rd unit broke down on the weekend. The contractor then hooked up the backup unit and it would not run. The technician that was booked to do the repair would not travel in the extreme cold from Grande Prairie. The contractor has now rigged up a frost fighter through the front of the store to generate some heat.
I am afraid to say this as the supply chain issues have been our nemesis during this entire project, the new roof top furnaces are scheduled to arrive the 1st week in January. Through communication with the Team and Leadership the decision was made to try to stay open as we recognize our responsibility to the community as the only grocery store in town.
I am grateful for the dedication of everyone for working through this. We are in discussion about how to additionally compensate the Team for working this week.
Again, my sincere apologies.
Laurie Gronhovd, General Manager
-----
June 1, 2022
The contractors are here and construction is officially underway!
Discover more: