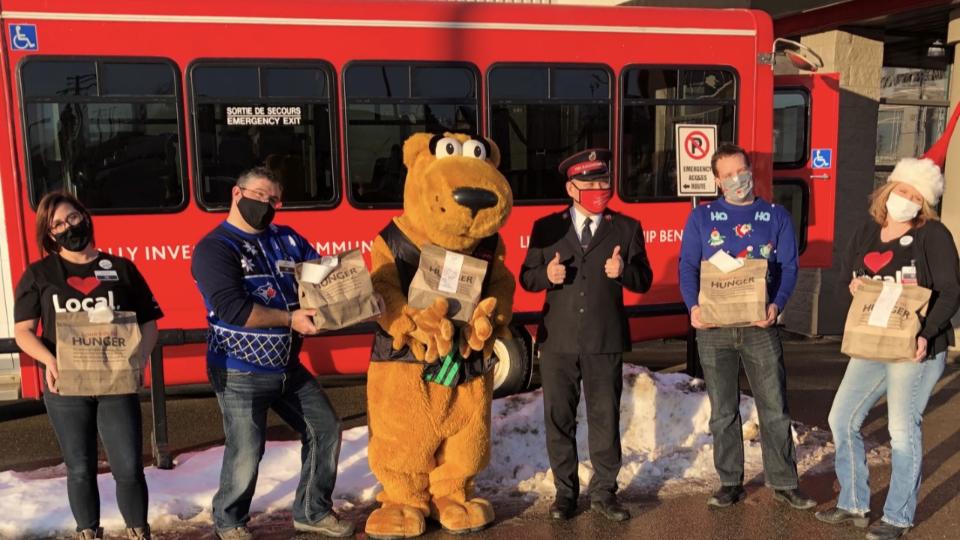 Good Buy to Hunger 2020
February 20, 2021
New Horizon Co-op put out the call this December and the community answered!
As part of our annual Good Buy to Hunger campaign, New Horizon Co-op sold decals and Good Buy to Hunger Bags filled with non-perishable food items, with all proceeds being donated to local food banks in the peace region. Despite the hardships 2020 brought, and with our communities' help, we raised our BIGGEST donation yet! Our members and customers raised $45,289 and New Horizon Co-op matched $15,000 raising a total of $60,289!!
Good Buy to Hunger is one of many initiatives New Horizon Co-op supports to benefit our communities! Whether it's by sharing profits with our members or supporting local organizations that are doing important work right here in our own backyard, New Horizon Co-op puts resources where its mouth is.
Good Buy to Hunger was celebrated at more than 18 New Horizon Co-op locations throughout the peace region. The New Horizon Co-op team would like to thank all who donated to these initiatives and supported their local business this past year. We are truly grateful to be living in such generous and kind communities.
If you volunteer or work for a non-profit organization or charity and would like to request for a donation or sponsorship please fill out the Community Builder Program form and e-mail it marketing@newhorizoncoop.ca or drop off in person at a New Horizon Co-op location. Please allow us a minimum 4 weeks to review your requests and get back to you. Find the attached Community Builder Form Below.

Discover more: