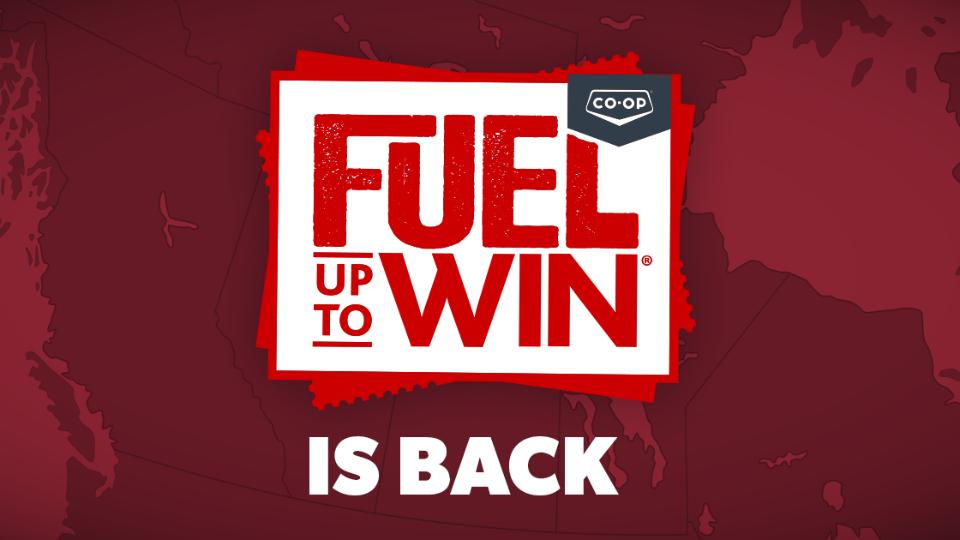 Fuel Up to Win is Back!
March 5, 2020
Fuel Up to Win is back and better than ever with more than $8.5 million available in prizes and discounts! For the eighth year, Fuel Up to Win is adding a unique twist, the $25,000 community prize will go to the location with the most PINs entered per capita (hooray for small towns) not necessarily the prize winner's location!
And don't forget to sign up and enter your PINs online early for your chance at the early bird prizes which include:

March 9: Vacation, ATV, or $10,000 cash
March 19: Free groceries for a year
March 26: Free gas for a year

Other prizes include cash, a Ford F150, and of course, the $100,000 winner! Head into your local New Horizon Co-op for game tickets and collector cards today! With a 1 in 6 chance to instantly win and chances to win online, why not participate in this year's Fuel Up to Win, who knows, you could be the $100,000 winner!

For more information visit https://www.fueluptowin.ca/ today!