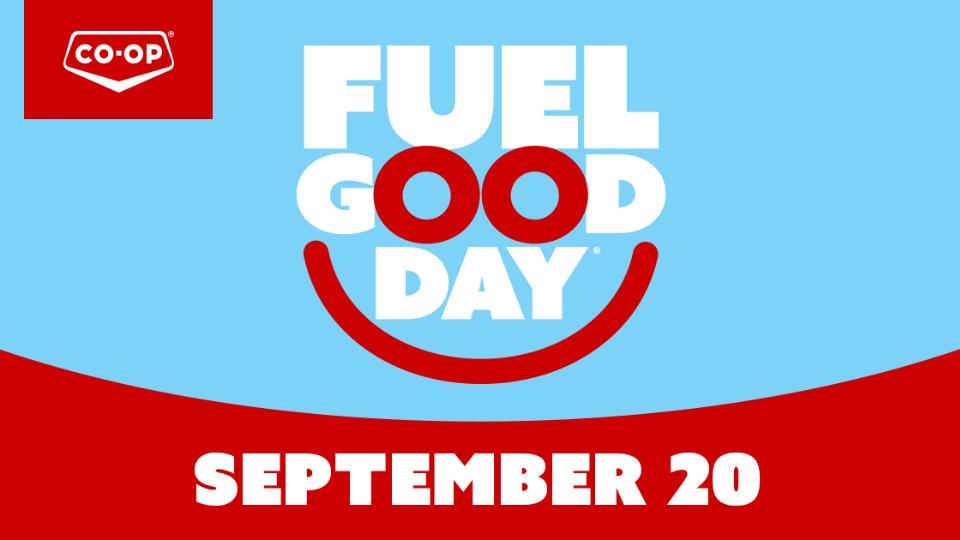 Fuel Good Day 2022!
August 24, 2022
Mark your calendar and empty your tank!
It's time to FUEL GOOD! The 6th annual Fuel Good Day is on September 20th, 2022.
This year's recipient is KidSport!
This year, not only will 10 cents per litre of fuel sold be donated; we'll also have cookies by donation (minimum $1) at each location, including Falher, and our Trader Ridge Gas Bar is hosting a BBQ fundraiser from 11AM – 3PM with 100% of proceeds donated to KidSport! Grab a hot dog or burger, bag of chips and a drink for a minimum $5 donation.
Keep an eye on the Co-op Carwash APP for a special discount- a week leading into Fuel Good Day you can enjoy a $2 off any car wash and $2 from your purchase will be added to our total donation.
AND one lucky customer who fills up on Fuel Good Day will have a chance to win their fuel purchase back! (One winner per location, limit of $250 each)
In 2021, CRS Co-operatives participating in Fuel Good Day raised more than $595,000 for over 195 local organizations and causes across Western Canada — all in a single day! Here is a few of our team in 2021, along with our cheque presentation to KidSport's Grande Prairie chapter.
About our recipient:
The reality is that the cost keeps 1 in 3 Canadian kids out of organized sport. KidSport provides grants to help cover those costs to ensure that no kid is ever left watching from the sidelines. Through a confidential application process, KidSport provides grants of between $250 - $500 to help cover sport registration and equipment costs so that all kids aged 18 and under can play a season of sport.
Fuel Good Day will help 3 of our local KidSport chapters; KidSport Grande Prairie, KidSport Falher & KidSport Grande Cache.
For more information you can visit their website here:
Discover more: