Fuel Good Day 2019 Fundraising
Actions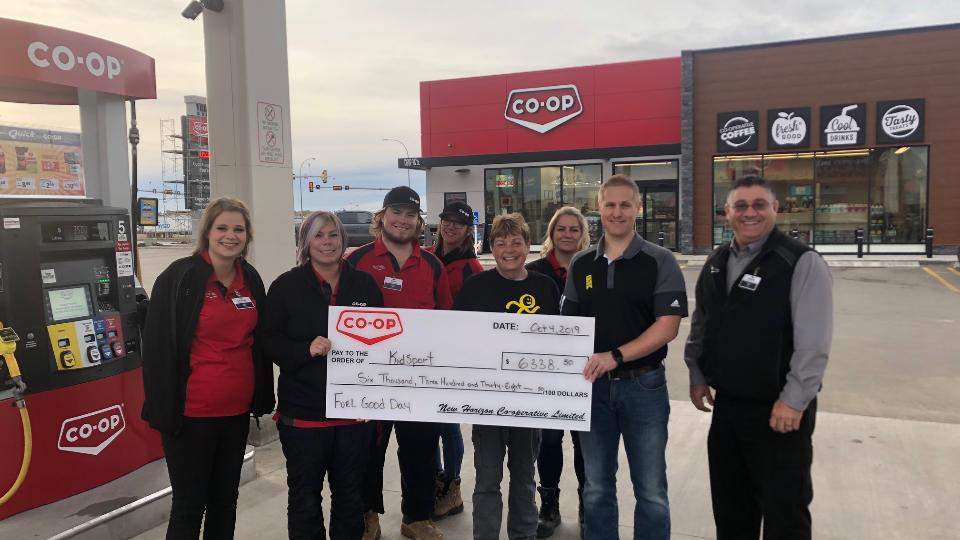 Fuel Good Day 2019 Fundraising
October 7, 2019
Co-op members and customers recently pumped up the community.

Thanks to your support, New Horizon Co-op has donated $6,338.50 to KidSport as part of Fuel Good Day on Sept. 17. During the day, 10 cents from every litre of fuel you purchased at New Horizon Co-op Gas Bars was donated.
Funds were also raised by Charity BBQ's held at each Gas Bar and Fuel Good Day cookie sales.
Thank you to our members and customers for the support you've shown during Fuel Good Day.
Discover more: