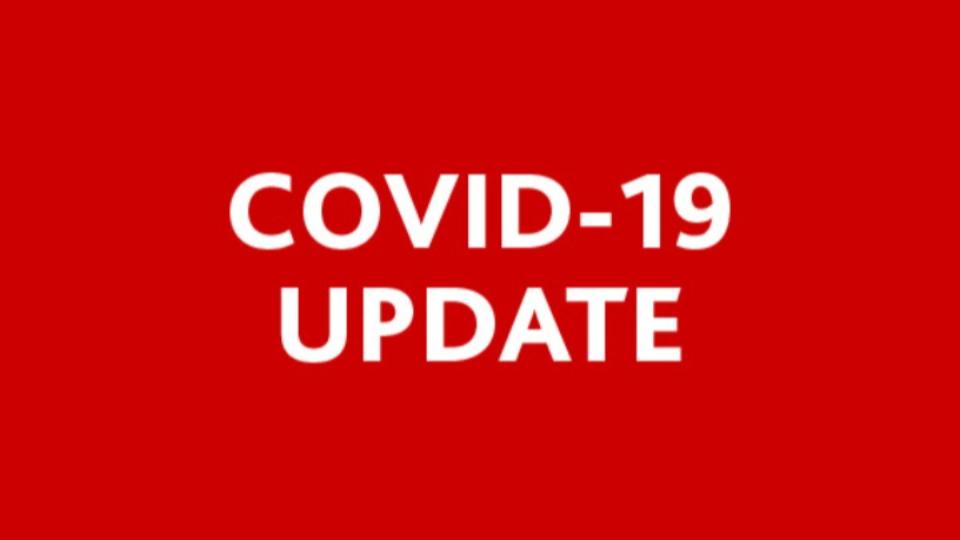 COVID-19 response
March 18, 2020
Positive COVID-19 case at New Horizon Co-op

Last updated October 19th, 2021
To our Members, Customers, and Owners of New Horizon Co-operative,
We have learned a Team Member working at our Co-op have been confirmed to have COVID-19. To protect our community, we have taken the following actions:

• We have reviewed the Team Members work schedule and have asked other Team members that have had direct contact to self-isolate as well.

• We deep cleaned the location, paying particular attention to areas they have been and surfaces they contacted.

• When COVID-19 was confirmed, we contacted the public health authority and will comply with any directions they provide.

We appreciate the work being done by all our Team in serving the community and we are working to support them as we make our way through this pandemic together. That is why when any of our employees are feeling unwell or showing symptoms, they are directed to self-isolate at home and seek testing.
We understand the impacts of COVID-19, which is why we want to be transparent and disclose broad details about the confirmed cases while ensuring the confidentiality of our team. We wish a quick and safe recovery to each of the individuals who have been affected by this virus.
Our priority remains to keep our team members and customers safe and healthy while serving our friends and neighbours. We care greatly for the communities we work and live in and as a local, member-owned business, we take the responsibility to protect our communities seriously.
| | | |
| --- | --- | --- |
| DATE CONFIRMED | DATE OF LAST SHIFT | LOCATION |
| February 23, 2021 | February 19, 2021 | Trader Ridge Food Store, Grande Prairie |
| February 20, 2021 | February 17, 2021 | Trader Ridge Food Store, Grande Prairie |
| March 8, 2021 | February 13, 2021 | Falher Food Store, Falher, AB |
| April 12, 2021 | April 6, 2021 | Grande Prairie Cardlock, Grande Prairie |
| April 18, 2021 | April 12, 2021 | Trader Ridge Food Store, Grande Prairie |
| April 18, 2021 | April 15, 2021 | Trader Ridge Food Store, Grande Prairie |
| April 24, 2021 | April 18, 2021 | Trader Ridge Food Store, Grande Prairie |
| April 24, 2021 | April 21, 2021 | Downtown Food Store, Grande Prairie |
| April 26, 2021 | April 16, 2021 | Administration Office, Grande Prairie |
| April 29, 2021 | April 17, 2021 | Downtown Food Store, Grande Prairie |
| May 3, 2021 | April 30, 2021 | Downtown Food Store, Grande Prairie |
| May 7, 2021 | May 3, 2021 | Royal Oaks Gas Bar, Grande Prairie |
| May 20, 2021 | May 16, 2021 | Hythe Food Store, Hythe, AB |
| May 30, 2021 | May 21, 2021 | Hythe Food Store, Hythe, AB |
| August 19, 2021 | August 11, 2021 | Downtown Food Store, Grande Prairie |
| | | |
| --- | --- | --- |
| August 22nd, 2021 | August 19th, 2021 | Trader Ridge Liquor Store, Grande Prairie, AB |
| August 20th, 2021 | August 19th, 2021 | Westgate Gas Bar, Grande Prairie, AB |
| | | |
| --- | --- | --- |
| August 25th, 2021 | August 20th, 2021 | Trader Ridge Gas Bar, Grande Prairie, AB |
| August 30th, 2021 | September 5th, 2021 | Resource Office Building, Grande Prairie, AB |
| September 3rd, 2021 | September 7th, 2021 | Falher Food Store, Falher, AB |
| August 29th, 2021 | September 11th, 2021 | Hythe Food Store, Hythe, AB |
| September 6th, 2021 | September 11th, 2021 | Trader Ridge Food Store, Grande Prairie, AB |
| September 19th, 2021 | September 13th, 2021 | Administration Office, Grande Prairie |
| September 24th, 2021 | September 20th, 2021 | Valleyview Food Store, Valleyview, AB |
| September 24th, 2021 | September 20th, 2021 | Royal Oaks Gas Bar, Grande Prairie, AB |
| October 6th, 2021 | September 30th, 2021 | Falher Food Store, Falher, AB |
| October 16th, 2021 | October 12th, 2021 | Trader Ridge Gas Bar, Grande Prairie, AB |