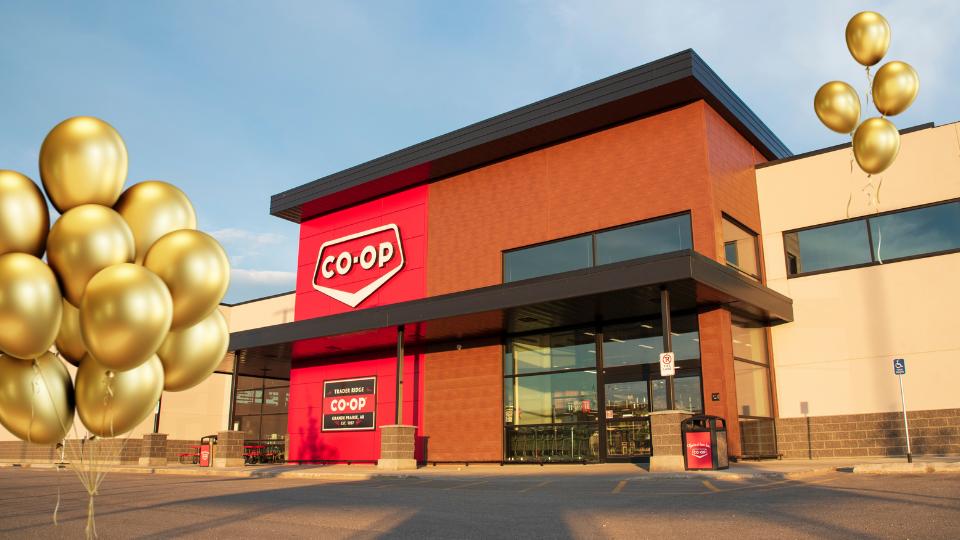 Celebrate Co-op Week
October 11, 2023
Co-op Week falls on the third week of every October. This year, Co-op Week is October 15-21 and we're celebrating all week long with chances to win amazing prizes and more! Here's all the details:
We invite you to join us on October 18th at your nearest New Horizon Co-op food store and gas bar for a free drink and treat from 9am-11am. Later that afternoon we'll have free samples at each food store from 3-6pm.
To celebrate our Co-op Members, anyone with a New Horizon Co-op member # can enter in-store to win a free 60 second shopping spree valued up to $1500 during Co-op Week. See bottom of this article for rules and regulations.
Our Gas Bars are also giving Co-op Members a chance to win their fuel purchase back. Enter a copy of your receipt at checkout for a chance to win up to $250 back in fuel each day during Co-op Week. Must be a New Horizon Co-op Member to win.
Not a member? Sign up here.
60-Second Shopping Spree Rules and Regulations
New Horizon Co-op Treats Members with a $1500, 60-Second Shopping Spree In honor of Co-op Week, New Horizon Co-op is excited to give back to its members. One lucky winner will receive the opportunity to participate in a 60-second shopping spree at the Food Store of their choice with a value of up to $1500. We believe this will be the perfect way to celebrate our members.
Contest:
60-second Giveaway will run from October 15 – October 21st Winner will be drawn and announced the following week, live from our Resource Office. The winner must be available for the shopping spree on Sunday, October 29th before the store opens at 10 am at the Food Store of their choice.
Enter to Win:
Stop by any of our Food Stores and fill out the entry form at customer service. No purchase is necessary but you must be a member of the New Horizon Co-op trading area.
Rules and regulations of 60-second shopping spree are:
1. Only one (1) person to participate
2. Must start at the front doors
3. No meat, winner will be provided a $200 Co-op Gift Card for meat after the spree
4. No arm sweeping
5. Maximum of one (1) of each item
6. Excludes lottery, tobacco products, pharmacy & gift cards
Good Luck! We hope to see you during Co-op Week.
Discover more: