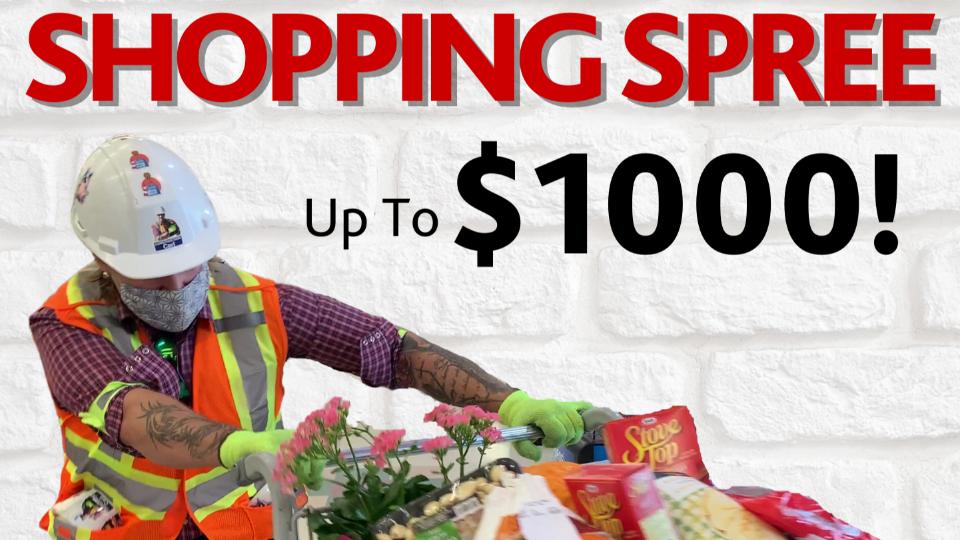 60 Second Shopping Spree
October 12, 2021
New Horizon Co-op has partnered with The Downtown Association — City Centre to treat one lucky winner to a 60-second shopping spree at our Downtown Food Store in Grande Prairie. We thought the shopping spree would be the perfect way to wrap up the ongoing development construction on 100th Ave.
Contest:
60-second Giveaway will run from October 12 - November 2nd. Winner will be drawn and announced on Tuesday, November 2nd live at our Downtown Food Store. Winner must be available for the shopping spree on Sunday, November 7th before the store opens at 10 am at our Downtown Food Store located at 9831-100 Ave, Grande Prairie.
Enter to Win:
Stop by our Downtown Food Store and fill out the entry form at customer service. No purchase necessary!

Rules and regulations of 60-second shopping spree are:
Only one (1) person to participate
Must start at the front doors
No meat, winner will be provided a $200 Co-op Gift Card for meat after the spree
No arm sweeping
Maximum of one (1) of each item
Excludes lottery, tobacco products, pharmacy & gift cards
Sponsored by New Horizon Co-op and The Downtown Association — City Centre