25k raised for Northwestern Alberta Emergency Response Fund
Actions
25k raised for Northwestern Alberta Emergency Response Fund
June 15, 2023
The wildfires in Alberta this year have had devastating consequences for people in our province. Back in May, our Co-op swiftly made the decision to partner with the Northwestern Alberta Foundation (formerly known as Community Foundation of Northwestern Alberta) to raise money for their Emergency Response Fund to benefit those who have been affected by the wildfires. We chose the NW Alberta Emergency Response Fund to help as many local people in our communities as possible.
We are thrilled to announce the total funds raised by our Carwash for a Cause Fundraiser was an amazing total of $25,314.83!
This includes $1884.83 in air compressor and vacuum sales, a $5000 match from Federated Co-op Limited, and $18,430 from Carwash Sales.
Thank you to everyone who supported this fundraiser. Whether it was by buying a car wash, filling your tires with air, or sharing the fundraiser with your friends and family. This donation would not be possible without the support of our community.
— New Horizon Co-op team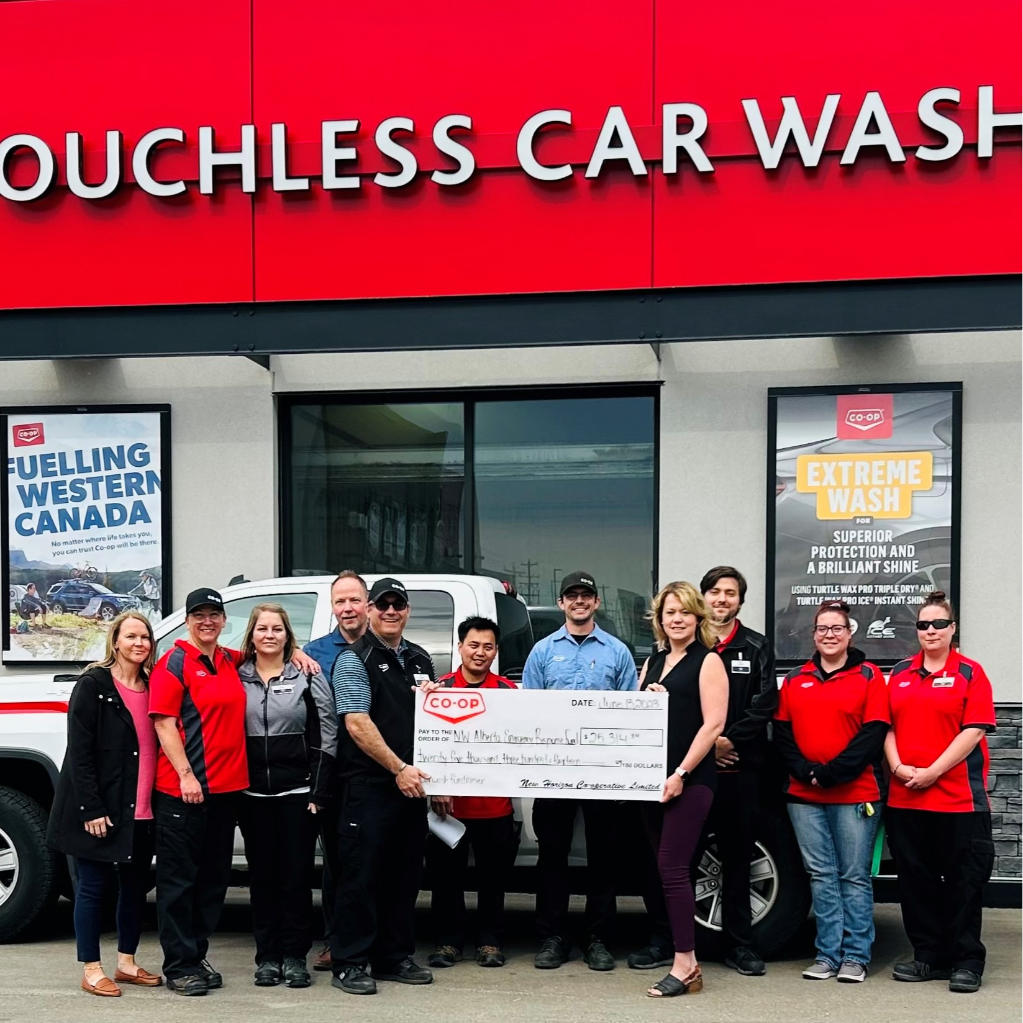 Discover more: